The internet search engine giant
Google
, adds yet another service to its long services list.
Google checkout
is the new online payment processing service provided by Google. It aims to simplify the process of paying for online purchases. You can store your credit card and shipping information in your Google account which will we protected by Google, to purchase at participating stores at the click of buttons. Google will be charging 2% from merchants plus $0.20 per transactions. However it has decided not to charge processing charges till December 31, 2007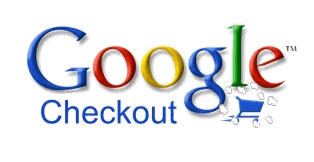 There is a strong speculation that the Google check out is launched to compete with Paypal, dealing in the same business but Google Checkout offers a limited services to their customers as compared to Paypal.
Google is also trying to take advantage of what could be Paypal's biggest reputational risk. As market leader and provider of a fully-integrated payments system - running transactions and transferring money directly between buyers' and sellers' bank accounts - Paypal is by far the biggest target for fraudsters and abuse of its service.
Google Checkout, in contrast, works solely as a wrapper for regular credit and debit card transactions, offering to simplify the process by storing card data and shipping information central.