Microsoft has lost its appeal against a record 497m euro (£343m; $690m) fine imposed by the European Commission in a long-running competition dispute.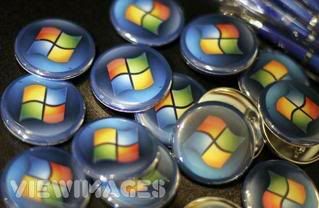 In 2004, Microsoft was ordered to launch a version of its popular Operating System 'Windows' available without Microsoft's Media Player software. . Because any company cannot use its dominant market position to earn extra. The 2004 ruling ordered Microsoft to ensure its products could operate with other computer systems by sharing information with rival software companies.
"The Court of First Instance essentially upholds the Commission's decision finding that Microsoft abused its dominant position," the court's statement said.
Microsoft now has two months to appeal at the European Court of Justice. Microsoft must now comply fully with its legal obligations to desist from engaging in anti-competitive conduct.
Microsoft's top lawyer said it was important now for the company to comply with EU competition law, but that it had not yet decided on its next legal steps.
I think we should thank the EU competition law. It saves us. This will ensure that other dominant companies in their sectors won't go for such illegal steps.