Leading Indian telecom service provider Bharti Airtel Ltd will soon offer 8 Mbps (megabits per second) broadband Internet access for retail and home segments in select cities of India.
Announcing the launch of the new product, Bharti Airtel President (Broadband and Telephone Services) Atul Bindal said with this the Airtel broadband customers could now browse multiple windows and at the same time, download heavy files, view streaming video, enjoy online gaming, chat, email and other applications.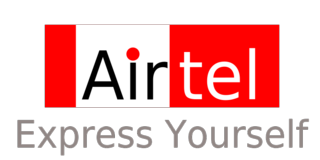 Currently the speeds on offer, range from 256 KBps to 4Mbps. With the new speed offering, Airtel has pioneered a revolution in internet experience, he said.
Of the two million Airtel landline subscribers across the country, about 35 percent (700,000) use its broadband service.
The new service will be initially available in Bangalore, Chennai, Pune, Kolkata, Delhi and the national capital region in a fortnight. It will be launched in Mumbai, Hyderabad and other cities from next month.
The offering would be commercially available soon, he said, adding the price points of this offering is still being worked out. However, roughly the price point could be around Rs 2,000 for a download of 7-8 Gbs.
The company has invested about Rs.15 billion in setting up the backend infrastructure, including the optical fibre cable network, carrier Ethernet network and last mile copper wire to provide connectivity in cities and towns across the country.
The carrier Ethernet network, operational in Bangalore, Chennai and Delhi, enables the ISP to offer voice, data and video services.
The carrier will also be used to offer IPTV (internet protocol television) service at 8 Mbps, with video and audio content on demand and an interactive facility.
'We are tying up with channel partners and third parties such as India Games and Soundbuzz to build content and provide unlimited gaming, music, movies and videos,' Bindal added.
The IPTV service will be launched after the government announces a regulatory framework and licensing policy.