Needless to mention, India is the centre place of Software Engineers. I have heard that most top engineers in the world including that of Microsoft are of Indian origin. So, everyone knows the potential of India but lack of opportunities.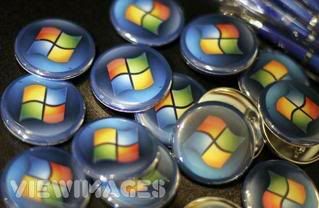 Looking forward to this, Microsoft Corporation India today launched the Microsoft Innovation Framework, aimed at fostering the growth of local software economy which also includes the plan of setting up the world's first Innovation Triangle Park (ITP) in Pune.
This ITP will be focussing on three different areas including skills and intellectual capital, industry partnerships and funding, that are vital for software companies looking to create intellectual capital.
Microsoft has already entered into agreements with the Symbiosis International University and College of Engineering, Pune, and Nasscom. Microsoft will contribute its expertise from over 100 Microsoft Innovation Centers, 15 Microsoft Technology Centers and five Microsoft Research Centers across the globe to create a world-class facility.
Ravi Venkatesan, Chairman, Microsoft India, said, "We do believe India is at that inflection point and if it has to move up the value chain in the global knowledge economy then the entire ecosystem has to innovate. For us innovating with India is as important as innovating from and for India."
Some other innovation programs are also included in here, which are the Imagine Cup Innovation Accelerator Programme and the Business Model Innovation programme in its Innovation Framework. The Business Model Innovation programme announced by the company will include the 'Vikas' portal jointly launched by the National Manufacturing Competitive Council and Microsoft earlier this year.
All these is sure to bring some drastic change to the Indian Software world. Lets just wait and see what happens.??