Job fairs are considered by many people to be a very valuable tool in searching for a job. Other people think they are a waste of time.
But looking at the pics below... I am just.. wondering... is there so much unemployment around?? Will all these people get jobs in this fair??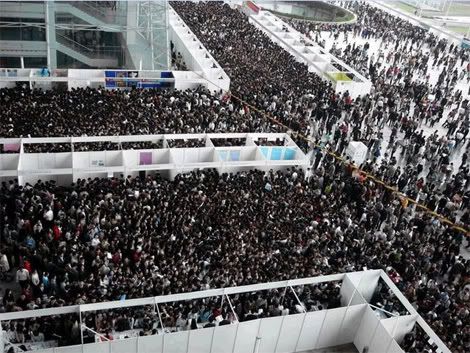 I guess we would know more about this shot if we knew how many jobs were being offered; are companies there hiring by the hundred? Are they placing warm bodies, or actually differentiating between candidates?